Lucia (2014) ~ Filigree rings
€

1,450.00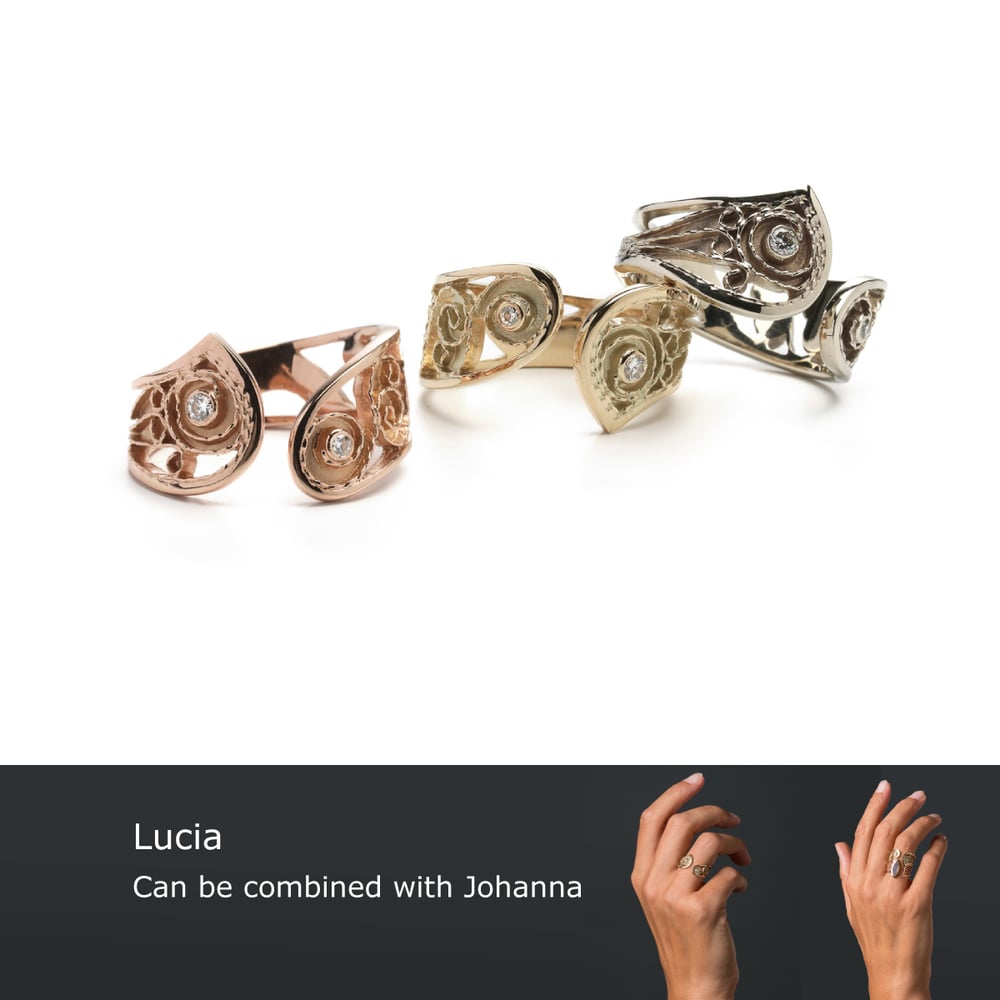 This intricate filigree ring can be worn alone or combined with Johannah. Connection or commitment rings for mother and daughter, sisters, friends or lovers. A young mother for instance can wear two rings on one finger till daughters' 18 birthday, to then hand her part one of her inheritance. It can be purchased with or without two diamonds.
>> More images: http://www.evavankempen.com/#/jewellery/item/lucia-rings
If your choice is out of stock, it may take up to 6 weeks to deliver due to the fact that all pieces are handmade by Eva herself. If you need it sooner please contact Eva to review possibilities to speed up the proces.
This ring is one size, however due to the open design it can easily be adjusted by a certified goldsmith or jeweller. You will receive the ring adjusted to the size you select. Sizes are based on the inside diameter of the ring in millimeters. You can measure your size easiest by placing a well fitting ring on a ruler.
Delivered in custom made jewellers' packaging, very nice for a present for a special person (like yourself...!)
~ Please feel free to inquire if interested ~